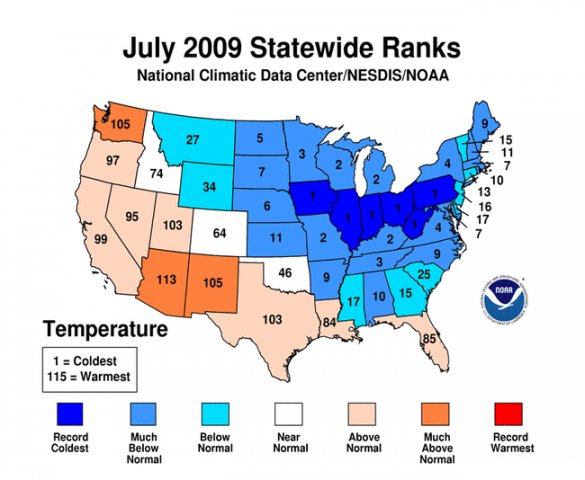 Click To Enlarge
As many air conditioning contractors know, this was a cool July, expecially for the Midwest.
States Recording The Coolest July Ever (Or At Least Since 1895)
...
Illinois

Indiana

Iowa

Ohio

Pennsylvania

West Virginia
States Recording The Second Coolest July Ever
...
Kentucky

Michigan

Missouri

Wisconsin
States Recording the Third Coolest July Ever
...
The air conditioning industry's had to put up with the 13 SEER mandate, the R22 phase-out, a recession, and now cold weather. Why can't we get a little global warming when we need it?